The Best T-shirt Fabric
As with countless custom design services, the best T-shirt fabric really depends on your specific needs. Cotton fabrics are softer and less irritating. The performance of polyester fabrics is more prominent. Blended fabrics strive to have the best of both worlds, but are slightly more expensive.
Features of Polyester Cotton Blended T-shirts
If you want soft, comfortable, breathable fabrics, cotton fabrics are gentle on the skin and non-sticky. And cotton fabrics are readily available and inexpensive. Cotton T-shirts are popular with everyone, so it's a safe bet. Of course cotton T-shirts shrink more easily than other fabrics, so cotton will wrinkle. At the same time cotton T-shirts tend to absorb moisture and hold it in, rather than letting it evaporate quickly. Therefore, they are not the first choice for sports athletes.
Choose 100% polyester T-shirts if you want a lightweight, durable, wrinkle-resistant, shrink-resistant or fade-resistant tee. Polyester is actually the exact opposite of cotton T-shirts. Polyester fabrics are non-breathable, non-sticky, and mildly irritating to the skin, but they evaporate moisture quickly. Of course, due to the properties of the fabric, polyester T-shirts generally don't look good because of limitations in printing methods.
If you want the best of both worlds, use a mix. The popular triple blend fabric on the market today, which has rayon added for softness and drape, is followed by CVC, and more commonly, cotton blends. The downside of having the best of both worlds is that blends tend to be more expensive.
100% cotton
Cotton is a fluffy natural vegetable fiber obtained from the seed pods of the cotton plant. Fibers are most often spun into yarn or thread and used to create the soft, breathable fabrics everyone knows and loves.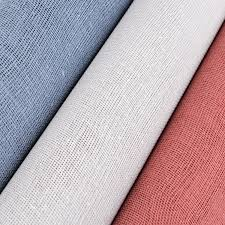 100% polyester
According to our previous introduction, polyester itself is a durable synthetic fabric with excellent elasticity. Low moisture absorption allows the fabric to dry quickly. This fabric retains its shape at all times, so no matter what extreme wash and dry cycles you put it through, there's virtually zero shrinkage or stretch.
As a high-performance fabric, it is a favorite among athletes and outdoorsmen. And polyester is also odor-resistant, because the odor will disappear with the evaporation of sweat. Also, it is not as easy to dye as other fabrics. So it sounds, polyester fabrics is not very attractive to you.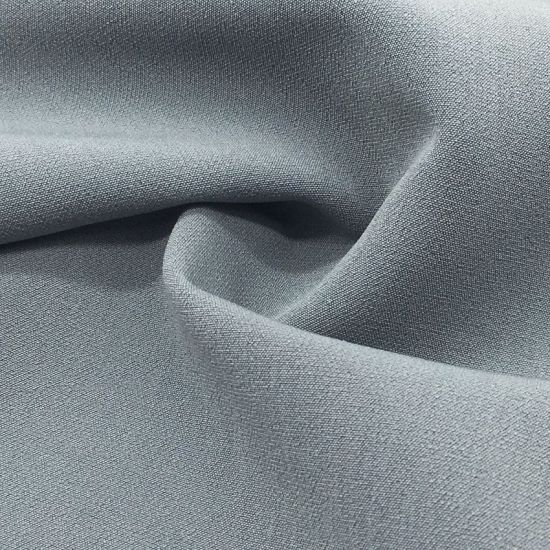 Triple blend
Perhaps you are more unfamiliar with triple blends. A triple blend refers to a combination of polyester, cotton and rayon. They tend to fit more comfortably than other fabrics. If you are after the softness of the fabric, then triple blend is definitely your first choice.
In conclusion, when choosing a fabric, you need to consider the quality and characteristics, the way you want the print, the price you're willing to pay, and the purpose. Nylon is softer but is used in fewer kinds of clothing. TIANRUIYI TEXTILE is fabric manufacturers. If you want to know more about textile fabric, please call or email us.